Digital marketing is essential for your business, especially these days when everything is online. Several techniques can drive traffic to your website, which in return boosts sales and leads. The two most common are SEO or search engine optimization and pay-per-click (PPC) advertising. Both have advantages, but which is the best option?
What is Organic Search Engine Optimization?
Search engine optimization or SEO is about getting natural visibility in search engines through targeted keywords. It's essential for branding and developing trust with your customer base. The process serves two main functions, getting your website and content indexed by search engines and reaching consumers through relevant terms for your page and brand.
SEO covers more than your website. It involves optimizing everything to get specific, high-intent hybrid traffic to increase your visibility in search results. The goal is to always come up on the first page of Google, Yahoo, and Bing results pages. Few internet users make it to page two of the search results.
What is everything?
Landing pages

Product descriptions

Image captions

Video captions

Metadata 

Web code
It also goes a step further than keywords. It includes,
high-quality, relevant content with authoritative backlinks that bring value to the website.

Fast-loading, mobile-friendly websites that are easy to navigate.

Alt attributes in the site's HTML.

URL structure-short and descriptive.
Another critical area after on-page optimization is off-page SEO, which is more difficult to control. With on-page SEO, you have control over every aspect of the website. Off-page involves link building and other sites linking to your website as an authoritative source in your industry. 
What is PPC Advertising?
Pay-per-click advertising isn't nearly as complex as on-page and off-page SEO techniques. It's one of the easiest ways to control costs with paid marketing because you set daily spending limits. In the simplest terms, it's purchasing visits for your website to increase sales and ranking. 
The problem with this technique is that it's minimal. For some companies, it can pay off. For example, if you spend $100 a month on PPC ads and one visitor makes a $100 purchase, your ads have paid for themselves. 
But there are millions of websites, and the pandemic has these statistics going up as more retailers and service providers try to reach customers they'd typically get through foot traffic. Another concern is the rising costs. You pay for each keyword, and some are much more expensive than others, and in many cases, those are the phrases you need in your industry to reach new customers. 
To appear higher in the search results than your competitors, you need to outbid them for the keywords. Overall, the process can get costly as you try to stay on top. It also can be time-consuming when you consider the keyword research that goes into finding the right keyphrases. Mistakes can set you back.
On top of all that, you still need to follow SEO techniques to maintain your ranking. That includes optimizing your page for speed, navigation, and of course, quality written content, images, and videos.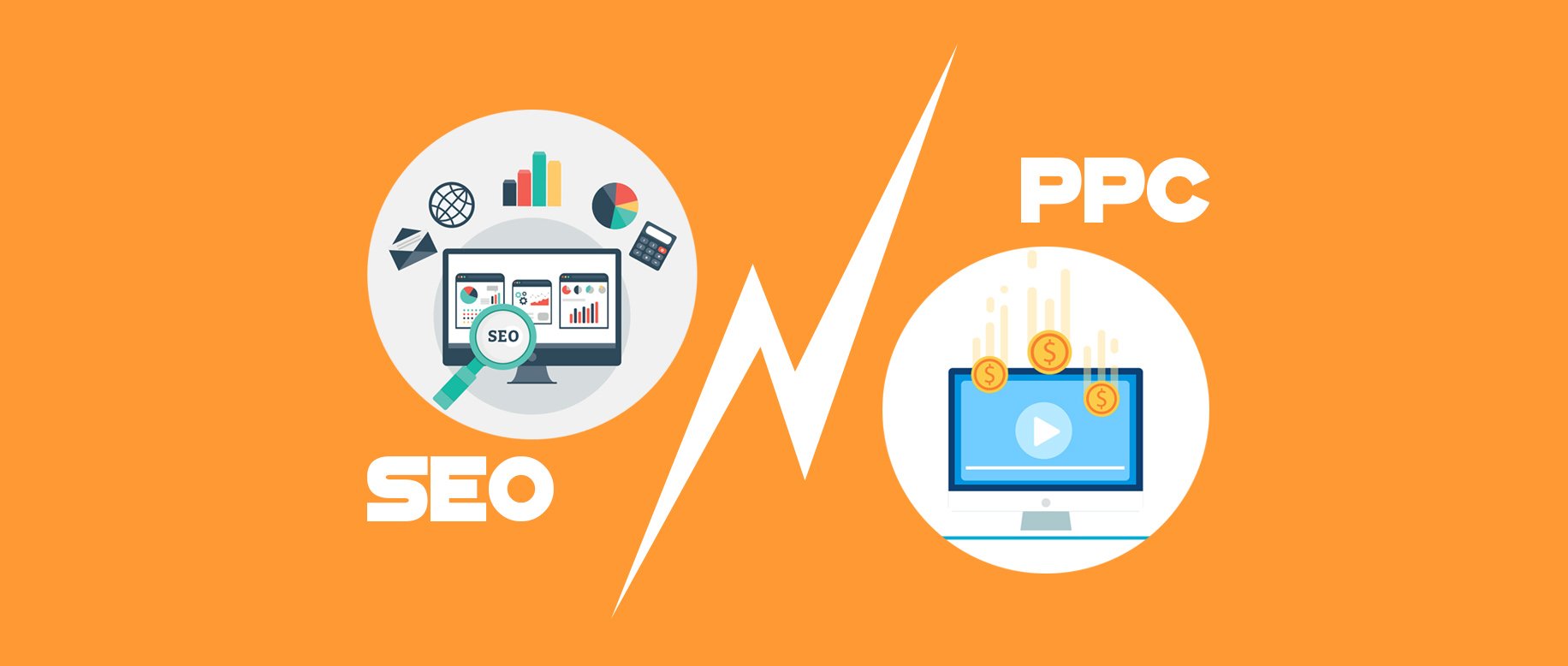 Which Digital Marketing Channel Works Better for Businesses?
The best choice doesn't involve the more straightforward option. SEO is complex because it's such an excellent tool for naturally building your brand and business in the digital world. The work done online translates into sales and valuable leads. 
The keyword for PPC ads is natural. People are more likely to trust content when it's not labeled an advertisement. Additionally, SEO doesn't set spending limits. When your keywords come up in the search results, there's nothing stopping web users from clicking on your content. With PPC, once you hit the daily limit, the ad disappears, and no one sees it for the rest of the day. For SEO, you could get results for years with the same content if it's popular enough and you're only paying for it once.
It's clear that search engine optimization is the best option for extending your search engine traffic. Clients get more bang for their buck by carefully crafting keywords and maintaining their website to keep visitors coming and keep them engaged long enough to have a reasonably low bounce rate. Both of which will increase your website's ranking with Google. 
Although both digital marketing techniques have various advantages, SEO delivers more traffic compared to paid ads. To learn more about on-page and off-page SEO strategies and how they can boost your website traffic and increase sales, contact us today.